Why a Stairlift?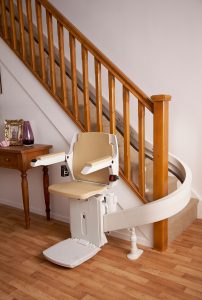 Why not? Why struggle with your stairs and feel limited in your own home, when a stairlift can give you back your freedom?
Our stairlift products enable you to gain independence within the home, regardless of the size and shape of your staircase
Free Survey and Quote
Indoor & Outdoor lifts available
We work in partnership with Acorn stairlifts to bring you the best quality and service possible.
Their range of stairlifts are designed to be easy to use, and all incorporate the very best in design, British engineering, and safety features.
Like many of our other customers worldwide, you'll wonder why you hadn't chosen one of our stairlifts sooner.
<iframe src="https://easyformuk.acornpartner.com/57348″ width="400″ height="500″ frameborder="0″></iframe>